Many moons ago, I started up my Etsy shop to create handmade clothing from vintage/salvaged materials. While I learned over some while that hand embroidery was wahaaay more for me, I'll at times miss spending hours on a custom "something for someone from somewhere". Luckily I still get to do this with needlepoint.

In the wonderful world of clothing + fashion, I get to admire and live vicariously through my close pal, Heidi Friesen, of Heidi and Seek Boutique.I know Heidi through the handmade community and am super pleased to call her a solid friend and penpal.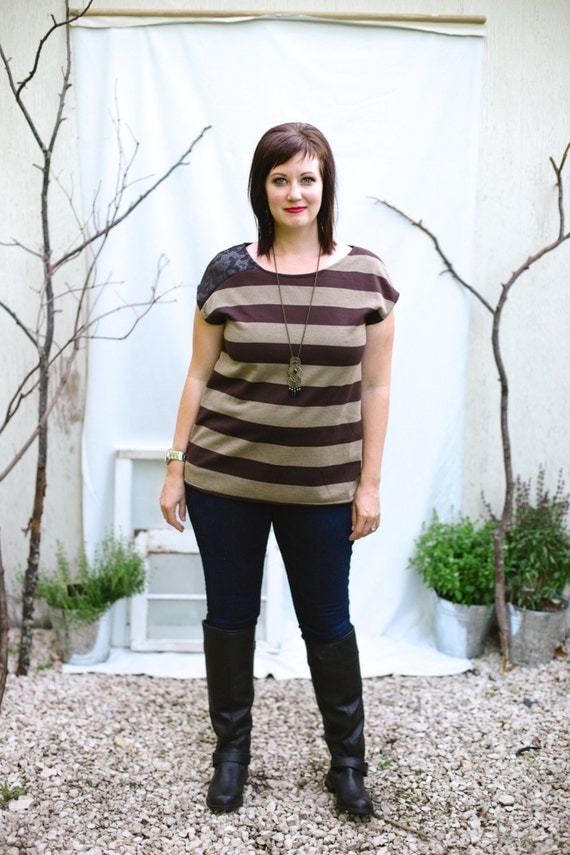 A rad little lady with that Mennonite streak of DIY, Heidi spends hours in her (enviable) sewing room, creating pieces from scratch that will wear well for eons.